Hi, I´m Lisa Hawkins!
I'M SO GALD YOU'RE HERE!
Love being the one thing we all crave
Lisa helps those that want to have more fulfilling relationships and life. When one works on one aspect of life that is holding them back it integrates other areas of life. Love being the one thing we all crave at a deep level. We crave our true nature, our self-love, and to express that love to others.
My journey began way before any romantic relationships developed. As a child, conditioned through society and my family, I believed toxic behaviours were normal. I was determined as I grew older to do things differently. However, despite my eagerness, insecurity and family dynamics led to other issues.
Growing up, I was constantly told to "suck it up" and "forgive and forget". I learned to not believe my feelings or listen to alarms regarding others' behaviour. This resulted in the development of unhealthy boundaries, which greatly affected my relationships throughout my life. Because I didn't have a meter to gauge when I should walk away from a never-ending cycle of "forgive and forget". I didn't understand that love doesn't mean staying and it doesn't mean tolerating.
I've been there
My marriage didn't work out like a Harlequin Romance. My husband brutally beat me up, and I felt continually used, abused, and discarded. I was a shell of a person. I hit rock bottom.
I am a fighter, so I kept getting back up and trying. I was determined to have a good, healthy relationship, but despite my efforts, I made little progress. I still attracted toxic people. Not just men – but especially men.
Heartbroken! I was determined to understand my relationships. I've worked hard over the last 30 years to understand why I was attracted to the same type of relationships, what shifts I needed to make to break the pattern and how I could heal my trauma. Eventually, I saw there was a world outside of my inherited fate. Healthy people did exist, and it was possible for me to have a healthy relationship. But first, I knew I had to be willing to make a lifelong commitment to this self-reflective journey.
My passion is relationships
Throughout my 30 years of research, experience, and education, my inner journey has helped me develop an understanding and compassion for others. I honestly have been there. I understand the depth of pain people suffer because of a lack of self-love and understanding and a lack of knowing how to navigate relationships. What I bring to the table is understanding, clarity, self-reflection, compassion, and honesty…..
Looking inside can be the scariest part of life, facing our fears, demons, guilt, hurt, and trauma. I help make this journey easier.
My passion for clarity has driven me to dig deep into relationships and what makes them thrive. Because of this, I'm a Certified Life Coach, CBT Cognitive Behavioral Therapist, Relationship Conflict Resolution, Emotional Intelligence Coach and Minister. I'm currently finishing my REBT Certification.
20+
YEARS OF EXPERIENCE AS A COACH
300+
HOURS SUPPORTING CLIENTS
YOU MAY HAVE SEEN ME IN...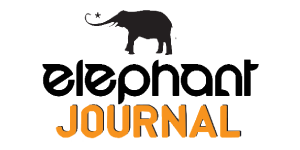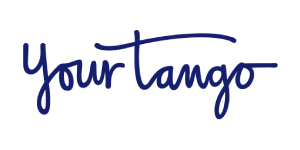 How to stop fixing your partner and focusing on your own inner work
When you learn how to function effectively and efficiently by operating from your own security, your relationships shift.
You shift and your life changes. You have more clarity. Does true love exist? Isn't an easy to answer and yet it is so simple and pure. Yes, it does exist. It's the pure essence we experience when we have no agenda, no ego, and no reactions in the way of experiencing honest love. It's pure. I experienced it when I first looked into my daughter's eyes moments after they were born. The purest of love. True love brings tears to me. It's so deep. It's total acceptance. It's the purity of our deepest part of our hearts. It just is! I feel it is a being-ness that words cannot do justice. I believe that true love is spacious and nonconforming.
WANT TO LEARN AT YOUR OWN PACE?
These workbooks are for you!
The Awakening ebook
Learn how to connect with your partner at a level you didn't realize was available to you.
How to know when your relationship is running on default.
How do conscious couples navigate in their relationships.
How to use conflict to grow your relationship to a deeper intimacy and stop the repeated reactions that cause it to spiral downward.
Pause Your Way to a Powerful Relationship
10 Ways To Notice You're in a Toxic Relationship
You are constantly questioning yourself and your intuition
The little nonverbal innuendos that cause your self-confidence to decrease
They do nice things for you and then say something that cuts you down, It's confusing.
Therapy
My work is not therapy. It is stepping into that space of knowing and giving you tools to make shifts quickly in yourself and your relationships.
Inspired Internationally
I've coached and inspired people internationally. I facilitate clients with a vast array of methods and help them change their understanding of how to thrive mentally, emotionally, and physically.
Spare Time
I enjoy hiking, nature, foreign dramas, music, dance, opera, and gardening when I'm not working. Personal development has been a passion for over 30 years, and it's ongoing.
What Clients say About Me.
Renata
From the first session I felt really comfortable sharing with Lisa, she really knew how to drive the conversation to what I was looking for on working, and she has great tools to continue doing the work as well, felt understood, and heard.
Jamie
Session was great. She really took time to listen and understand my situation. Lisa was supportive and really motivated me to understand myself better and work on the things I can control. It was a safe space for me to be vulnerable and I would definitely love to have another session with her
T. S.
Your work gave me the courage to come out about my sexuality.
Joseph Lofthouse
You have helped me to not blame others for my own shit. Sometimes, you make a comment that zings right to my core, and forever changes who I am.
L.
Thank you! Thank you so much for talking to me yesterday. You were more helpful than any counselor I've ever had.
Andrew Mulligan
Lisa's work helped me deal with child alienation, the result of a broken relationship. To understand not all people put a high value on an intimate relationship. I would highly recommend her as a therapist.
Andrew Mulligan
It's been a huge help. More than you know. The nature of relationships is fascinating and I love the intellectual. That's my gratitude for your work. I think you should just keep doing what you do. Just do Lisa!
Marco Barrantes
I think you are attractive to me, and to men and women from right to left, because you represent a deeper (or higher) relationship between masculine and feminine.
Doc
For 3 learning years from you, sharing to us your unselfish knowledge in anthropological psychology behaviors, and now I properly change it into my name (Vick Lucero Medel). And now I am most hoping your unselfish sharing to us your mastery in both physical and psychological in life. Thanks!
Lisa
Thanks for Living out loud
Jasmine Walcott
Thanks for Daring to bring up subjects that are sometimes rough for your average person
A. G
I always look forward to a chance to hear your perspective- it's always personal, compassionate, and at the same time encompasses a larger perspective. Thank you for your voice
INTERESTED IN WORKING WITH ME?
CLICK THE LINK TO SCHEDULE YOUR
FREE

DISCOVERY CALL